The Pulse of Long Island, or Pulse for short, is produced by the IEEE Long Island Section (Long Island Section of the Institute of Electrical & Electronic Engineers). It is published monthly except during July & August.
---
Pulse Editor: pulse@ieee.li
---

Website Admin
David C Pinkowitz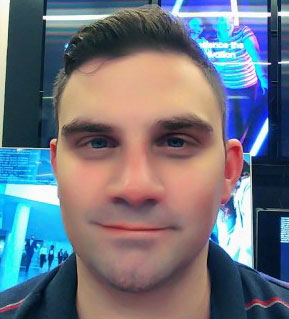 Pulse Editor,
Print Edition . . . Andrew Ritter

 Graphic Designer,
Print Edition Anthony Giresi

 Website Admin 
John Schmidt

 Website Admin
James Colotti
WRITE FOR PULSE
The Pulse of Long Island is a newsletter for the
members of the Long Island IEEE Section. Write a letter to the Editor, or submit your article.
How to bring more value to our members?
Interesting new technology, or a project?
An issue of interest to members of the IEEE
Long Island, Long Island engineers and
computer professionals, or Long Island technical
community at large? Write for Pulse.
Let your letter be read, and your voice heard.
HOW TO CONTRIBUTE
Send your letters or articles via email to
pulse@ieee.li.
If selected for publication, the letter
or article may be edited before being published.
CONTRIBUTION DEADLINE
20th of a month for the next month edition.
LONG ISLAND ENGINEERING & TECH
Publish your technology-related press release
(up to one page) at no cost.
Please send the
press release as a PDF file attached to email to
pulse@ieee.li, addressed to the Editor, with a
Subject line "Pulse -PR" followed by your
company name, and the responsible contact
person's name, email and phone number in
the email body.
ADVERTISERS
Please contact us at pulse@ieee.li.