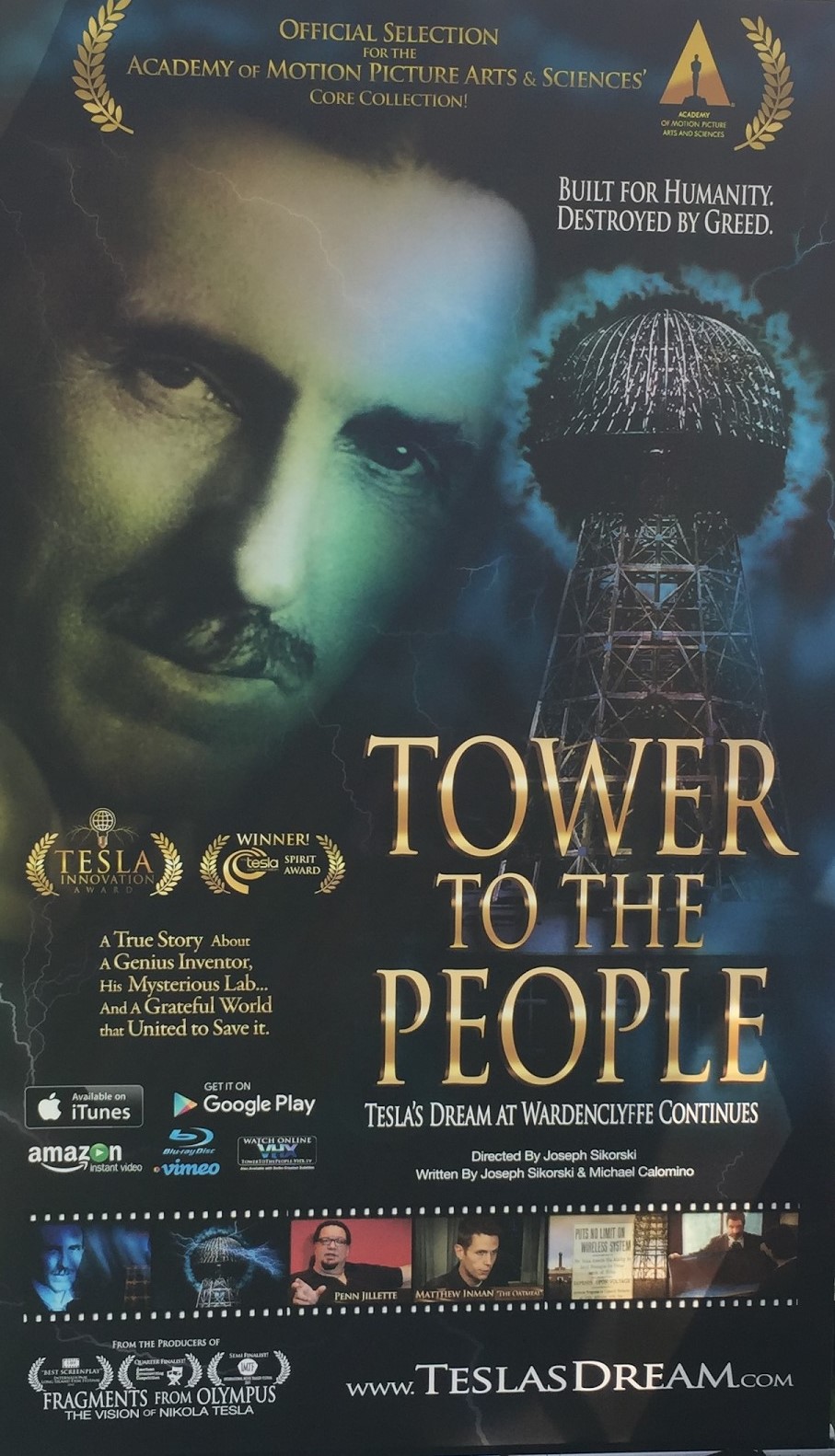 Tesla Science Center at Wardenclyffe marked Nikola Tesla's 161st birthday and the 100th anniversary of the dismantling of his famous wireless transmitter by hosting a science and entertainment event at the site. The events relied on the volunteers for the organization.
Wardenclyffe at Shoreham on Long Island, New York, is a site of Nikola Tesla's Long Island laboratory and the famous wireless transmitter. Today only an octagonal foundation of the former transmission tower near the Nikola Tesla statue marks remains from the wireless tower. Long Island engineering and science enthusiasts enjoyed the day discussing Tesla's and related inventions.
[envira-gallery slug="nikola-tesla-electric-dream-expo"]
A high school team showcased their creature, a ball-throwing robot who successfully aimed at an unsuspecting volunteer standing next one of the buildings on the Wardenclyffe site.
A little bit further, Robotic Miracles folks passionately talked about their mission to provide help with inexpensive robotic prosthetics. They told us how children 4 to 16 years old are still growing and need a prosthetic replacement every 6-12 months. Visit them here; they are looking for donations.
A student team talked about their 3D-printed devices and explained a displayed model of the device used to test a static structure of a bridge.
Long Island Radio and TV Historical Society showed some cool-looking plane models.
Custer Institute and Observatory talked about the coming solar eclipse, explained where it could be seen, and offered a special eclipse-viewing glasses.
Yetzer Studio showed an interesting educational augmented reality phone app. When the image on a poster or a postcard is scanned with the app, it comes alive; we were treated to a Tesla's coil presentation in 3D.
The exhibits included Brookhaven National Lab, Custer Institute and Observatory, Drone NY, Eastern Long Island Academy of Applied Technology, Easter Suffolk BOCES, Fragments from Olympus, GearHeads, Long Island Amateur Radio Simples Club, LI Radio and TV Historical Society, Museum of Interesting Things, North Shore Public Library, Radio Central Amateur Radio, Suffolk Community College, and a number of Tesla car owners presenting and talking about their Tesla vehicles.
In 2016, celebrating Nikola Tesla's 160th birthday, Tesla Science Center at Wardenclyffe received a special recognition and award from the IEEE Long Island Section.