Our Section was happy to learn that its Microwave Theory and Techniques Society Chapter received the 2017 Best Chapter Award from that Society. Our Chapter Chair, Saikumar Padmanabhan and I prepared a description of past and present Chapter activities. The article was included in their awards ceremony materials and is reprinted here.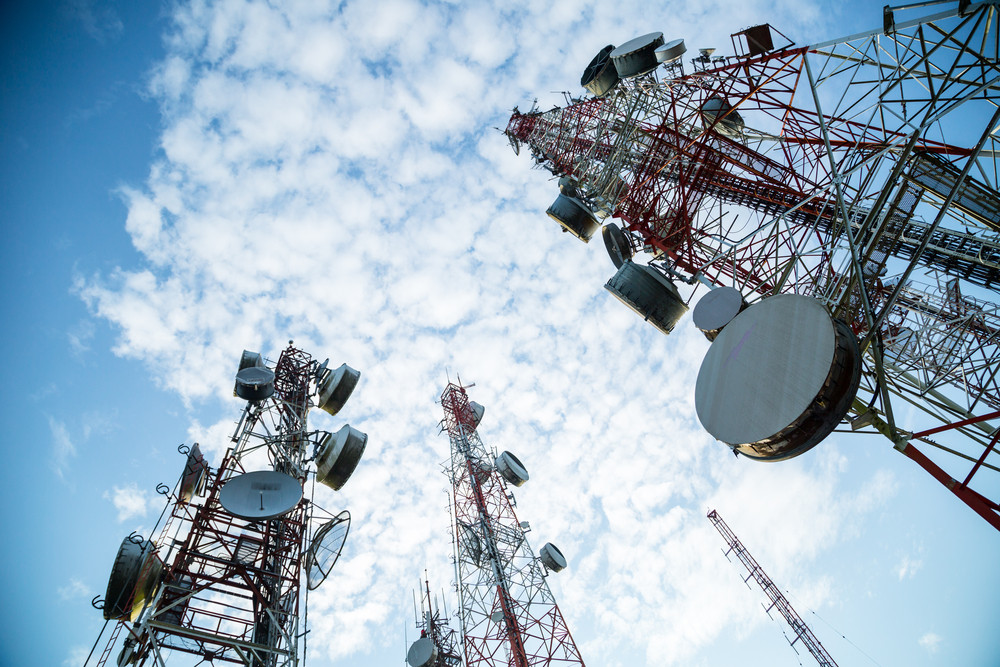 IEEE's Microwave Activity on Long Island
Microwave engineers on Long Island were delighted and honored to learn that the IEEE Long Island chapter of the Microwave Theory and Techniques Society will be given this year's Best Chapter Award at the 2017 IMS in Hawaii. We feel it appropriate to reflect on and share with you the more than seventy years of microwave engineering on Long Island.
The need for radar in World War II gave rise to microwaves as an engineering discipline. Long Island was an early participant. Brooklyn Polytechnic (now NYU) under the leadership of Ernst Weber (who later became the first IEEE President) formed the Microwave Research Institute that developed components that were manufactured by the Polytechnic Research and Development Corporation. Sperry Gyroscope developed radar systems, manufactured the first high power klystron tubes and developed a series of some of the first commercially available microwave components under the Microline trade mark. Hazeltine (now BAE) developed IFF systems.
After the war, new companies were formed such as Airborne Instruments Laboratory (AIL) and Wheeler Laboratories. AIL was founded by members of the MIT Radiation and Harvard Research Laboratories. AIL developed wideband microwave receivers, and Wheeler advanced the state of the art of microwave antennas and their feed networks. All of this before the formation of the IRE PGMTT (now the IEEE MTTS) was formed In 1952.
During the 1950's AIL was one of the pioneering companies that developed strip line components and low noise microwave receivers. AIL engineers also made important contributions to filter design theory. Sperry continued to be a company with strong microwave expertise. Polytechnic was one of the few schools at that time to learn about microwave engineering. Many of our best engineers took courses with such notables as Nathan Marcuvitz and Arthur Oliner. Marcuvitz became internationally known due to his authorship of the Waveguide Handbook, and Oliner was a distinguished MTT member.
A major advance in reducing the noise figure of microwave receivers came about in the 1960's, and 70's due to parametric, low noise amplifiers (LNA'S) using varactor diodes. Companies such as AIL and later LNR excelled in this area. These LNA's were extensively used in radio telescopes and sensitive radar receivers AIL also excelled in developing even lower noise figure MASER amplifiers.
Microwave activity on Long Island within the MTT was strong. The Ad Com typically had three or four members on it at any given time from our Chapter. We had Ad Com Chairs such a Saul Rosenthal and Seymour Okwit. Okwit also served as the Transactions Editor in the mid-1960's. The Long Island Chapter organized the 1964 microwave symposium. It was a great one to attend because the Worlds Fair in nearby Flushing Meadow Park could also be visited. Some major advances in filter synthesis and circulator design were technical highlights of that Symposium.
The 70's and80's were decades when there was a great demand for satellite receiving equipment. Long Island companies were major suppliers of earth station components and space payloads. Our MTT chapter organized the 1988 IMS which was held in New York City. That Symposium was notable for celebrating the 100th anniversary of Hertz's demonstration of radio waves. It also had the first program dedicated to high school students. About 30 students were invited to the Symposium and were given lectures on what microwaves are and what they are used for. It took 25 years for the IEEE to emphasize pre-college STEM initiatives. This and recent Microwave Symposia are now having programs for high school students.
Many Long Island companies and its engineers moved quickly to take advantage of new software design tools that became available in the 90's and embraced gallium arsenide MMIC chips for their hardware. There is currently much activity today with gallium nitride and silicon-germanium CMOS. There is also a long tradition of millimeter wave expertise that continues to this day. It will undoubtedly be useful in designing equipment for the 5G wireless communication market.
Our Chapter sponsors several lectures on new technology each year. Seminars on new technology topics are held from time to time. It launched its first Mini-Symposium in 2016 and repeated it in 2017. They have been very successful, and it will be an annual event, going forward.
In summary, Long Island's IEEE microwave activity has had a long history and continues to be vibrant. We are happy to accept this Best Chapter Award as recognition of the many microwave engineers who contributed to this over the years. We will devote our efforts to make sure that the Long Island Chapter of the MTTS will continue to distinguish itself in the years to come.