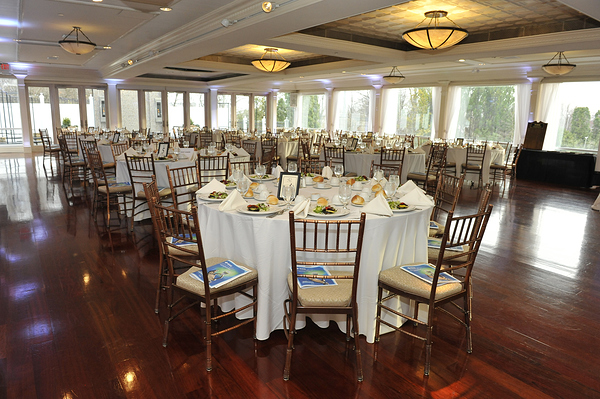 IEEE Long Island Section's Annual Awards Banquet
recognizing year 2016 achievements of our members, is planned for
March 29, 2017
at Fox Hollow, Long Island (7725 Jericho Turnpike, Woodbury, NY 11797),
starting at 5:30 pm.
Keynote Speaker: Jamie L Banks, PhD, MS, the Executive Director of Quiet Communities, Inc.
On this annual event, the IEEE Long Island Section recognizes accomplishments of extraordinary engineers and computer scientists with significant contributions towards the industry, growth of the Long Island Section and the IEEE Region 1. More about the year 2016 awards recipients can be found here: 2016 IEEE Long Island Awards.
IEEE is the world's largest professional association dedicated to advancing technological innovation and excellence for the benefit of humanity. With 2,000 engineering professionals, the IEEE Long Island Section is the largest Engineering Society on Long Island.
IEEE members from a broad range of industries work tirelessly to further the advancement of technology, making Long Island a center of innovation. The 2017 IEEE Long Island Section Annual Awards Banquet will recognize outstanding Long Islanders, who have made significant engineering contributions at the Section or the Region 1 of the IEEE (Northeastern USA) levels.
The IEEE Long Island Section is proud of its collaboration and partnership with many premier companies, organizations and educational institutions on Long Island, many of which participate in this grand affair each year. The Awards Banquet is a unique opportunity for businesses and organizations to showcase their local presence and show their support for our awardees, the best and brightest in the industry. We graciously ask that you consider becoming a Supporter for our Annual Awards Banquet event by selecting one of the packages from the sponsorship options listed in 2017 Awards Banquet Supporter Brochure.
We also ask you to please join us at the 2017 IEEE Long Island Section Awards Banquet recognizing the achievements of the IEEE Long Island members and their contributions to their profession and the IEEE Long Island Section (see 2016 IEEE Long Island Awards).
Keynote Speaker: Jamie Banks, PhD, MS
Jamie Banks, PhD, MS is an environmentalist and health care scientist dedicated to promoting clean, healthy, and sustainable outdoor maintenance practices. She has an extensive background in health outcomes and economics, environmental behavior, and policy. After working in health care as senior consultant with companies including Abt Associates, CRA International, and the law firm of Mintz, Levin, she founded the environmental behavior company, Planet Rewards. Following the sale of the company, she was inspired to form Quiet Communities as a nonprofit organization to help communities, organizations and businesses work reduce noise and pollution from outdoor power equipment and promote quieter, sustainable, healthier solutions. Her PhD is in Social Policy/Health Economics (University of Kent, UK), and her Masters' degrees are from the Massachusetts Institute of Technology and Dartmouth Medical School.