Every ExCom member should have an IEEE-provided email address using IEEE-provided Google services. This IEEE-provided Google ID should then be used to set up an account on the Section's website. ExCom members who have an account on the Section's website will then be able to create and prepare articles and events to be published on the section's website. The training for this is scheduled for the February ExCom meeting.
Any other requests that cannot be published by the ExCom members themselves, or the request for a post or event that are created as drafts and need to be published, should be submitted using the relevant online form. The form for the website-related inquiries, changes, and submissions can be accessed by navigating to 'Contact Us' page using the main menu on the Section's website:

and clicking on the button [Click to enter website-related inquiry]: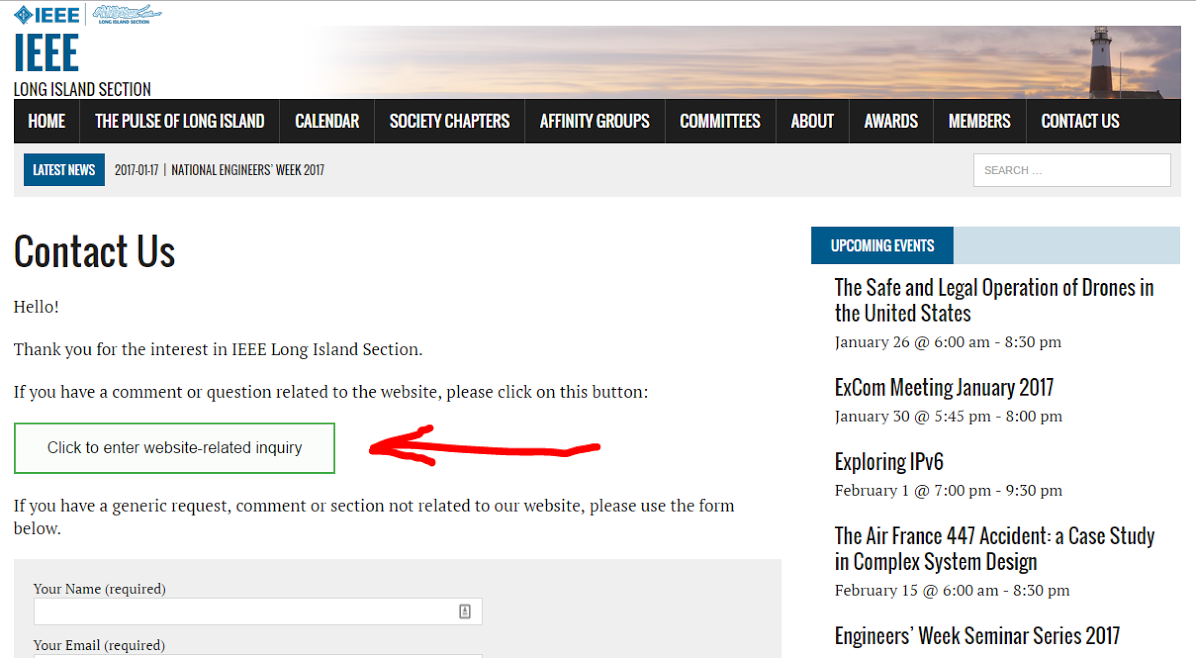 The form on the page below this button is to be used for general inquiries and, when submitted, the resulting request will not go to the website administration ticket system – but will go to the section officers instead. Please click on the button to submit website-related inquiries and requests.
Clicking on the button [Click to enter website-related inquiry] will open a new page with the submission form titled "Submit a ticket":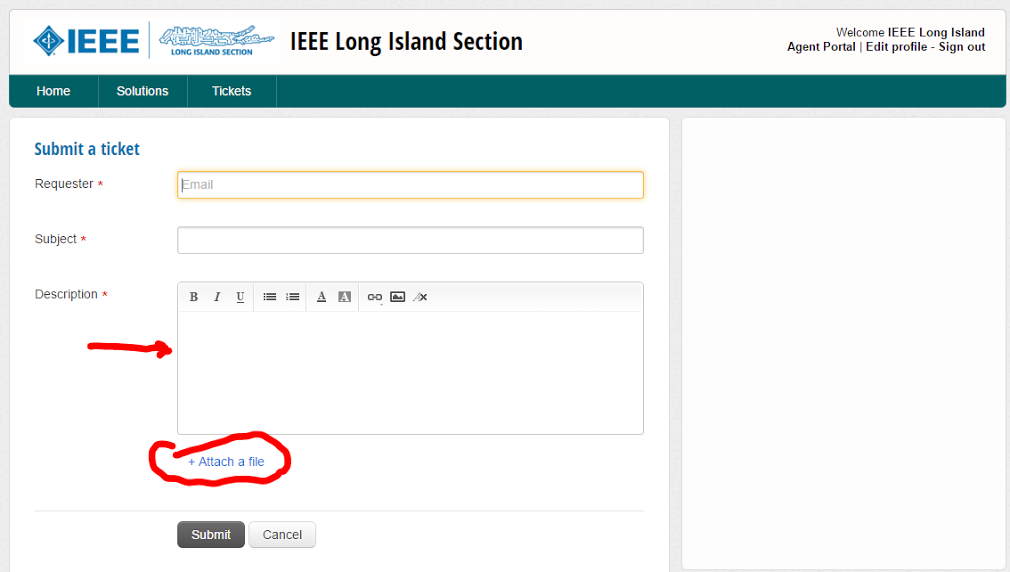 Please make sure that all relevant information is included. Any pictures and images should be attached, as a good-quality image (at least 150 dpi) in PNG or JPG formats, to the form by clicking on the
"+ Attach a file"
link at the bottom, above the [Submit] button. Please provide the text either under the 'Description,' or attach an MS Word file with the text. A PDF file should be attached ONLY if the PDF is to be provided for download, but please note that the content (the text, images, and photos) should be provided as file attachments using before-mentioned formats.