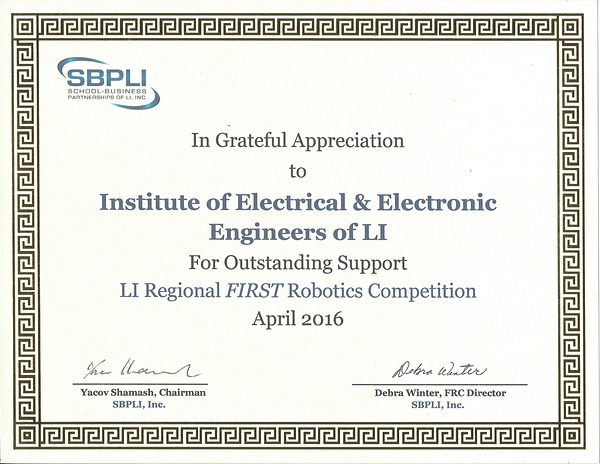 Every year, the high-school students around Long Island, around the country, and internationally combine the relentlessness of scientific and inventor spirit with the excitement of sport and fund, competing in the ultimate Sport for the Mind: The FIRST Robotics Competition. The students work in teams with mentors, following strict rules and intense schedule during a strictly imposed 6-week period, building industrial-size robots designed to perform specific tasks. The robot must be built with limited resources and under strict specifications; to quote FIRST Robotics, it is an engineering project as close to the real-world as a student can get.
One of the Long Island teams competing in First Robotics is the Team 5099,  Northport High School. I had an honor of mentoring the rookie team. This video shows their progress from a rookie to a seasoned competitor.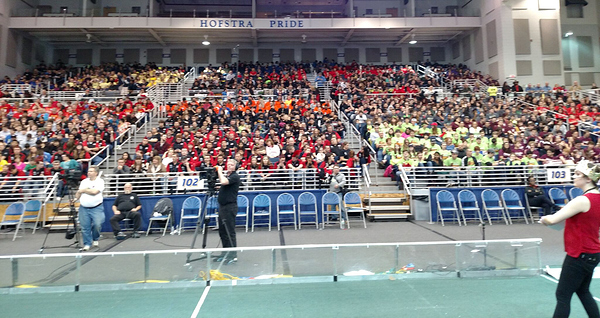 Mentors are industry professionals, lending their time, experience and knowledge to guide each team. Over the years, a large number of IEEE Long Island Section members volunteered as FIRST Robotics mentors, judges, or organizers, and the Section supports the Long Island regional competition as a sponsor.
This year, the FIRST Robotics Long Island Regional Competition (FRC), hosted by SBPLI, was held at Hofstra University's Mack Sports & Exhibition Complex in Hempstead on April 01 and 02.
The Long Island regional competition brings together teams of students and their mentors from around fifty Long Island schools, as well as visiting teams from around the country. IEEE Long Island Senior Past Chair, John Schmidt, attended the event and accepted the appreciation certificate on the Section's behalf.