Robot Build Workshop – Day 4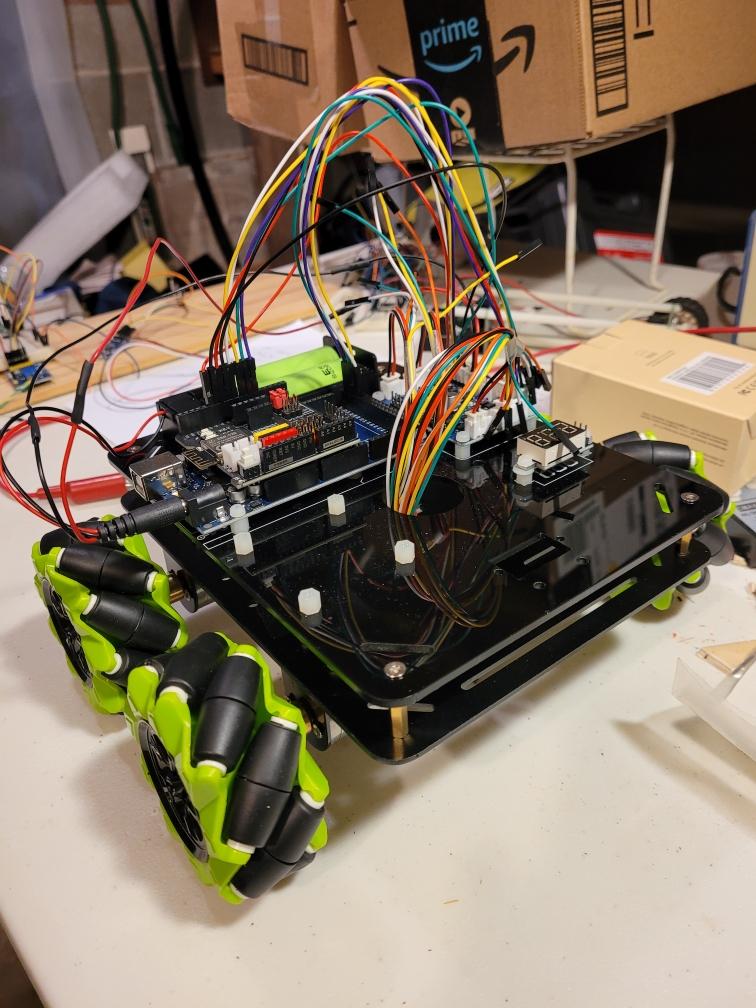 The basic Osoyoo Kit has been built. Wheels, motors, Arduino Mega, motor drivers, shield for Uart, ESP 16, etc., ultrasonic on Servo, IR line tracking and wiring complete.
Software for above was examined and run by members of Build Team in an Introductory Tutorial.
Next Step:
Addition of Bluetooth capability to enable real-time debugging of robot during operation.