Engineers' Week Seminar Series 2017
February 16, 2017 @ 08:30

-

17:00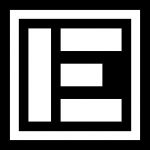 Engineers Joint Committee of Long Island
Anthony Cacioppo, P.E., Co-Chair
Paul Lanzillotta, P.E., Co-Chair
ENGINEERS WEEK SEMINAR SERIES
Thursday, February 16, 2017
Place
Holiday Inn Plainview – 215 Sunnyside Boulevard, Plainview, NY 11803
516-349-7400 (Front Desk)
Program
8:00 am – 9:00 am Registration & Continental Breakfast
9:00 am – 10:00 am Morning Seminars
10:00 am – 10:15 am Break
10:15 am – 12:15 pm Morning Seminars Cont'd.
12:15 pm – 1:15 pm Lunch
1:15 pm – 2:15 pm Afternoon Seminars
2:15 pm – 2:30 pm Break
2:30 pm – 4:30 pm Afternoon Seminars Cont'd.
Seminars & Descriptions
Electrical Surge Protection Devices
(1 PDH) 9:00 am – 10:00 am
Presented by: Dave Komm, Mersen
In this seminar we will discuss what a surge protective device (SPD) is and how they operate. Other keys points covered will be: MOVs, codes and standard and proper applications. We will discuss ways to detect that there is a potential surge issue. Ways manufacturers design products to prevent catastrophic failure and also cascading protection methods will be discussed.
Application of Variable Speed Drives with Harmonic Mitigation
(1 PDH) 10:15 am – 11:15 am
Presented by: Paul Krasko, Schneider Electric Product Application Engineer – Drives
This seminar will provide a presentation covering the basic operation and use of VFD's in the water and wastewater industries as well as other pump applications. The discussion will cover how VFDs can improve process operating performance and efficiency with a reduction in power consumption and the associated cost. The effect of harmonics on the drive, motor and power supply together with the most popular mitigation techniques used today will be covered.
Cybersecurity – What Do I Need to Do Now
(1 PDH) 11:15 am – 12:15 pm
Presented by: Richard Witucki, Schneider Electric Solutions Architect – Cyber Security
Cyber security concerns have been growing within the utility industry, causing the need for that industry to understand the available guidance, tools, standards, and requirements expected of them. The President directed the EPA to guide our nation's infrastructure with regards to cyber security. Soon after, the EPA had NIST develop a cyber security framework to give us a common language in which to assess our industry. Even with this guidance, there are a broad set of security standards to choose from and there is often confusion as to exactly what is covered by each specific standard. This presentation will go over the available guidance and tools from NIST and DHS; and key industrial security standards such as ISA99, ISASecure, IEC62443, NERC-CIP, IEC62351, Achilles, etc. The overall objective will be to help utilities and production facilities understand some of the steps necessary to evaluate and secure their cyber assets in accordance with the latest industry directives.
2014 NEC Code Update
(3 PDH) 1:15 pm – 4:30 pm
Presented by: Salvatore Ferrara, Director, & John J, Cangemi, Electrical Training Center, Inc.
This 3 hour seminar will cover important changes incorporated into the 2014 National Electric Code (NEC) that was recently adopted by New York State. All nine chapters of the NEC will be discussed, whose topics include code definitions, general code requirements, wiring and protection of wiring, wiring methods and materials, equipment for general use, special occupancies, special equipment, special conditions, and electrical tables in the NEC. Both commercial and residential electrical requirements will be addressed.
The Industrial Internet of Things
(1 PDH) 9:00 am – 10:00 am
Presented by: Frank Zinghini, founder of Applied Visions, Inc.
The Internet of Things (IoT) is experiencing explosive growth. An estimated 5.5 million new IoT devices are connected each day and by 2020 an estimated 20.8 billion IoT devices will be online. In this session, we introduce the concepts, technologies, and paradigms that drive the development of IoT systems in industrial settings, and we explore the security issues related to exposing so many endpoints to the connected world. We will cover the typical three-tier IoT architecture of cloud/gateway/node, and the purpose and function of each level. Communications technologies such as WiFi, Bluetooth, and Flowpan will be discussed, as will the relative benefits and challenges of each in electrically noisy environments and remote locations. Common application interfaces used in IoT systems such as REST and MQTT will be discussed. We will also cover the engineering tradeoffs involved such as power usage versus processing capability, and communications bandwidth versus local processing.
We will then consider the security risks introduced by connecting disparate devices to our enterprise networks, and to the public internet. We will explore the general nature of cyber security risks, how those risks can be manifested in IoT devices, the potential for harm in industrial systems, and how to mitigate those risks when developing IoT systems.
Robotics in Automation
(2 PDH) 10:15 am – 12:15 pm
Presented by: Nuzha Yakoob, Sr. Product Mgr – Positioning Products & Systems, Festo Corp.
The use of robotics is a trend in all areas of manufacturing that has increased over the years and will undoubtedly continue. In this program we will look at some of the technologies that are being used in the development of the next generation of robots and how a company like Festo has used the study of nature (biomimicry) to fuel these ideas. We will also look at current state of the art robotic solutions used today in manufacturing and experience live demonstrations of several of these robotic solutions.
Developing a County-Wide Road Map for the Restoration of Water Quality Through Wastewater Management
(2 PDH) 1:15 pm – 4:30 pm
Presented by: Kenneth Zegel, PE, Associate Public Health Engineer
SC Dept. of Health Services (SCDHS), Office of Ecology
John Sohngen, PE, Associate Public Health Engineer, SCDHS, Office of Wastewater Management
In accordance with Suffolk County's "Reclaim Our Water" initiative, the Long Island Nitrogen Action Plan (LI NAP), and countless stakeholders, Suffolk County is pursuing proactive measures to reduce nitrogen pollution to our waters. Of primary focus is addressing the up to 360,000 residential and countless commercial non-point source wastewater disposal systems that directly discharge untreated nitrogen to groundwater. To address the antiquated systems, Suffolk County has embarked on a multi-faceted program consisting of parallel tracks including pilot testing of non-point source innovative/alternative on-site treatment systems (I/A OWTS), industry preparation/training, establishment of a Responsible Management Entity (RME), identification and implementation of funding mechanisms and Wastewater Management District, the identification and establishment of implementation priority areas, and related sanitary code and construction standard amendments. This presentation will provide a brief overview of the overall County approach to address nitrogen emanating from non-point source wastewater sources and will provide a deep dive into the Suffolk County Subwatersheds Wastewater Plan which will be used to establish implementation priority areas; the alternative treatment system demonstration program; and, code amendments implemented to permit the use of alternative treatment systems.
Advanced Onsite Wastewater Treatment for Nitrogen Removal
(1 PDH) 3:30 pm – 4:30 pm
Presented by: Pete Sabo, Business Development Manager, AK Industries / Hydro-Action
Joe Densieski, Wastewater Works Inc.
Over 360,000 homes on Long Island have inadequate wastewater treatment technologies. Long Island recently revamped their onsite wastewater treatment laws to mitigate this environmental degradation from septic systems. This seminar will present information about the advanced wastewater treatment technologies that significantly reduce the impact of nitrogen on the environment. The presentation will focus on the role of aerobic treatment technologies and other advanced onsite wastewater treatment technologies.
Cast Iron Soil Pipe
(1 PDH) 9:00 am – 10:00 am
Presented by: Sal A. Terranova, Field Technical Service Representative, Charlotte Pipe & Foundry
In this presentation we touch on the history of cast iron from as far back as the 1400's. We also discuss applications and uses, advantages of using cast iron over other materials, the different types of cast iron soil pipe, and the unique size of each type. We talk about installation items such as hangar spacing, proper vertical support, and thrust restraint. We include a short segment that goes through the different coatings that both domestic and some import pipe use and the listings for each. We will look at some of the major differences between Cast Iron, and PVC piping, especially sound attenuation. We will also touch on the Cast Iron "Starter Fitting" or "Vertical Carrier" for High Rise applications.
Absorption Chiller/Heater Application in HVAC System
(2 PDH) 10:15 am – 12:15 pm
Presented by: Yongjian Gu, Ph.D., P.E., Assistant Professor, US Merchant Marine Academy
The advantage of an absorption chiller over an electrical compression chiller in HVAC system is not only that a large amount of power input can be reduced, but also cooling (chiller) and heating (heater) are able to be provided from one integrated absorption unit by using diverse energy-source inputs, such as fuels (gas and oil), steam, hot water, and waste heat. In the presentation, the working principles of the absorption chiller/heater are described first. The single-effect, double-effect absorption chiller, and cooling/heating mode are presented. Various types of absorption chiller/heater with different energy-source inputs are discussed. Also, in the presentation, the typical configurations of absorption chillers in HAVC system using gas turbine exhaust and solar heat are illustrated. Finally, examples of the absorption chiller application in HVAC system are discussed.
Low Ambient VRF System Design and Refrigerant Updates
(3 PDH) 1:15 pm – 4:30 pm
Presented by: Bill Artis, LEED AP BD+C, Project Manager/ Senior Project Engineer for Daikin Applied New York.
This seminar focuses on designing variable refrigerant flow systems, emphasizing design and selection considerations necessary for the proper operation of these systems in low ambient heating and cooling conditions, as well as providing an update on the current refrigerants landscape. The individual topics of this seminar will include the refrigerant piping network and its design, current VRF system and controls technology, unit sizing and selection, base building system integration, VRF primary heating design considerations, low ambient cooling considerations, ASHRAE 15 and A2L refrigerants, and reviewing R32 as a retro-fit for R410a.
SCHEDULE
Room A                            Room B                                 Room C
9:00 – 10:00
"Electrical Surge Protection Devices"
"The Industrial Internet of Things"
"Cast Iron Soil Pipe"
10:00 – 10:15
BREAK
10:15 – 11:15
"Application of Variable Speed Drives with Harmonic Mitigation"
"Robotics in Automation"
"Absorption Chiller/Heater Application in HVAC System"  
11:15 – 12:15
"Cybersecurity – What Do I Need to Do Now"
12:15 – 1:15
LUNCH
1:15 – 3:15
"2014 NEC Code Update"
" Developing a County-Wide Road Map for the Restoration of Water Quality

 Through Wastewater Management"  

"Low Ambient VRF System Design and Refrigerant Updates"
3:15 – 3:30
BREAK
3:30 – 4:30
"2014 NEC Code Update" (cont'd)
"Advanced Onsite Wastewater Treatment for Nitrogen Removal"
"Low Ambient VRF System Design and Refrigerant Updates"

(cont'd)
MEMBER SOCIETIES
New York State Society of Professional Engineers -Long Island Chapter
American Institute of Aeronautics & Astronautics
Institute of Industrial and Systems Engineers
American Society of Civil Engineers
Institute of Electrical & Electronic Engineers American Society of Heating Refrigeration
& Air Conditioning Engineers
American Society of Mechanical Engineers
Society of Women Engineers
Society of Manufacturing Engineers
New York Institute of Technology – Old Westbury
Farmingdale State University
Stony Brook University
Hofstra University
International Society for Automation
American Society for Engineering Education
American Society for Quality
US Merchant Marine Academy