The Legacy of Igor Sikorsky
May 17, 2017 @ 6:30 pm

-

8:00 pm
Event Navigation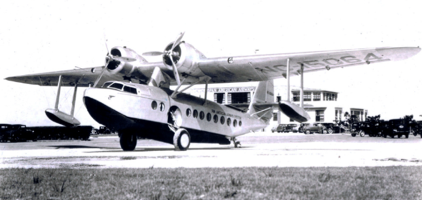 IEEE Aerospace and Electronic Systems Long Island Chapter, AIAA Long Island Section and IISE
PROUDLY PRESENT  
Dan Libertino, Sikorsky Historical Archives President and John Bulakowski, Sikorsky Historical Archives Vice-President 
The Legacy of Igor Sikorsky
This presentation covers the three aviation careers of Igor Sikorsky: the Russian years 1889 – 1918; early American years 1919 – 1938 (including 10 years on Long Island); and the helicopter period 1939 – to his death in 1972. Limited current Sikorsky company activities are also described.
Dan Libertino has a 66-year association with Sikorsky helicopters and has been president of the Sikorsky Historical Archives since 2004. He started his career with the U.S.A.F. in 1951 as a helicopter mechanic on the Sikorsky H-5 and H-19. Upon discharge in 1954, he spent a few years with Petroleum Helicopters during the early phase of offshore helicopter transportation with the S-55, joining Sikorsky in 1956 and retiring in 1997. During his 41-year tenure with Sikorsky, he spent 31 years (17 years of that overseas) in the field as a technical representative, logistic management and later General Management for Sikorsky Operations in Australia, Korea, and Turkey.
John Bulakowski has a 47-year association with Sikorsky. He had a 32-year career with Sikorsky Aircraft starting in 1970. Upon Sikorsky's production win of the U.S. Army UH-60 BLACK HAWK helicopter in 1976, he held a series of increasingly responsible positions within the program office (Program Administration, Assistant Program Manager, and Business Manager). He continued in subsequent positions of management until his retirement. In 2004 he returned to Sikorsky as a contract employee assisting with high level proposal processing and program management, including the Marine Corps CH-53K and presidential helicopters and the Air Force Combat Rescue Helicopter.
The Sikorsky Archives is a non-profit entity independent of Sikorsky Aircraft. It collects Sikorsky-related historical documents and memorabilia and makes them accessible for research and educational purposes.
Directions: Meadowbrook Parkway to exit M4, follow signs to Museum Row which will put you on Charles Lindbergh Blvd. Stay on Charles Lindbergh Blvd. to the second traffic light and turn right into the Cradle's parking lot.
AES-AIAA May 17 Joint Meeting Announcement
RESERVATIONS REQUESTED
RSVP BY May 16, 2017
davidsparis@twc.com