Exploring IPv6
February 1, 2017 @ 19:00

-

21:30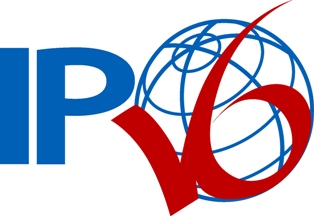 "Exploring IPv6", lecture by George A. Sullivan of the NYU Tandon School of Engineering. Hosted by The IEEE Consultants Network of Long Island at LIU-Post Campus, Lorber Hall, 720 Northern Boulevard, Brookville, NY, Feb. 1, 2017, 7 PM to 9:30 PM. Free admission. $10 fee for continuing education units of 2.0 PDH. Contact John Dunn at (516)378-0979.
The IEEE Consultants Network of Long Island (LICN) is presenting a lecture titled:
Lecture: Exploring IPv6
Speaker: George A. Sullivan
Wednesday,February 1, 2017 at 7:00pm
This seminar is free admission and all are invited. Refreshments will be served at 6:30 pm.
0.2 CEU Credits are available at CEU processing fee of $10 payable by check only to The IEEE Consultants Network of Long Island..
Who Should Attend?
Engineers who are interested in IPv6 protocol as it relates to IoT (the Intenet of Things).
Abstract:
An overview of the IPv6 protocol as the connectivity method of choice for Internet of Things (IoT), cloud computing, and mobile device radio access networks. IPv6 is examined from a perspective of the 7 universal questions including who, what where, when, why, how, and how much. The protocol is broken down into its constituent fields and explanations of what they are for and how they work, showing how IPv6 fits into the layered network reference model as the Internet expands its global reach with billions of devices coming on line in the next few years.
Speaker Bio:
George A. Sullivan is a Senior IEEE Member and an Adjunct Professor at the NYU Tandon School of Engineering. His career at Northrop Grumman (NGC) started in 1981 and culminated in his acceptance as a Technical Fellow in 2002. He retired from NGC in 2015. George was the lead network architect for NGC with 35+ years' experience in network architecture and engineering with major responsibilities in the NGGN, NGC's global enterprise network. He was involved in strategy, analysis, planning, development, design, security, and operational support of data, voice, and video networks. He made many contributions to NGC proposal efforts including the Virginia Information Technology Agency (VITA) project. He is a frequent speaker at tech conferences as in the NetCentric Warfare Conference and LIFT Wireless symposiums. He is certified by BICSI as a RCDD.
Location:
This lecture will be held at: LIU-Post Campus, Lorber Hall, 720 Northern Boulevard, Brookville, NY. Please see this map for directions. The presentation will begin at 7:00 PM. Light refreshments will be served at 6:30 PM.
Registration:
The presentation is open to the general public. Pre-registration is not required but is requested by e-=mail to ambertec@ieee.org. There is no admission fee but there is a fee for CEU credit processing as above.
For further information contact John Dunn at 516-378-0979.
IEEE Continuing Education Programs are peer-reviewed by content experts. This peer review guarantees both quality of the technical
content of learning materials, as well as adherence to IEEE's strict criteria for educational excellence. All programs that pass this strict process are entitled to award IEEE Continuing Education Units (CEUs), recognized as the standard of excellence for continuing
education programs in IEEE's fields of interest.